"A house is not a home unless it contains food and fire for the mind as well as the body" Benjamin Franklin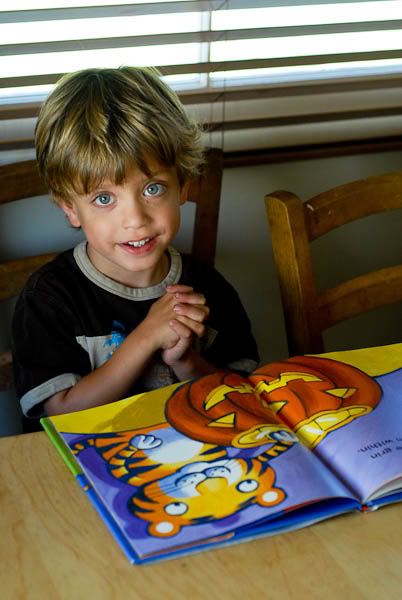 I love getting in the holiday spirit and firing up my boys' imaginations by borrowing a bunch of festive books from the library. Some of our favs for Halloween are
Fright Night Flight
,
Scary, Scary Halloween
(illustrations by Jan Brett),
Ghosts in the House
(please try to check out this one
, my kids LOVE it)
,
Plumply Dumply Pumpkin
,
Georgie's Halloween
,
the House that Drac Built
and
By the Light of the Halloween Moon
. My kids love gathering for Storytime and popping questions like 'what's a manticore' and 'where do werewolves come from?'. Somehow the answers don't seem to scare them that much, probably because these books usually end with kids putting the ghosts and ghouls in their place.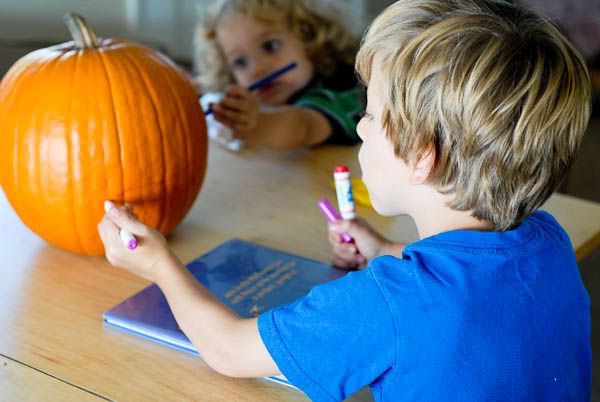 Last week after reading
Plumply Dumply Pumpkin
they asked if we could carve the pumpkin I picked up the night before into a jack'o lantern like the one in the illustration. We had a lot of fun working on it together- they scooped out the goop and drew the face, then we put a candle inside and read more stories under a blanket fort.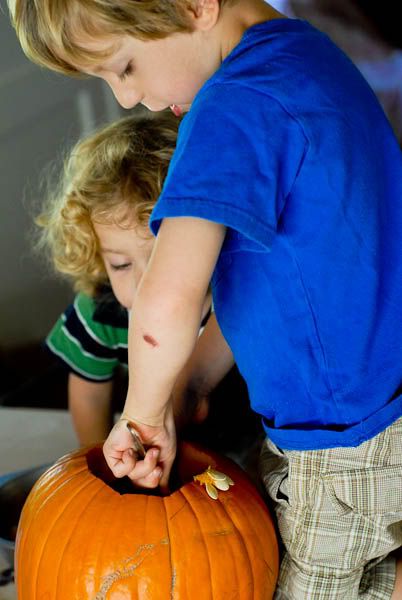 I'm really grateful that I'm devoting a couple hours each week just on connecting my kids without going anywhere or trying to get anything else done. Things aren't perfect, but when I look back to the way they were before I was making an effort to connect with them, it's been a big change.