"Children love to be busy, and useful. They delight in seeing that there is a place for them in the hum of doing, making, and fixing that surrounds them... honor your child's efforts with real tools for their work." Kim John Payne,
Simplicity Parenting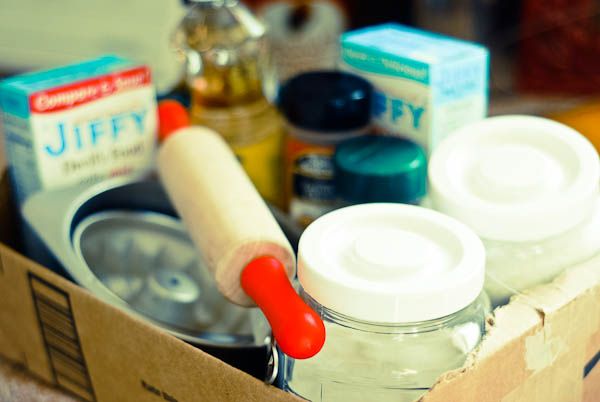 Please. Does anyone have any ideas about how to encourage passionate discovery without going insane?
For well over a year my little son has been
torturing
me with his culinary experiments. He loves to mix things, and while I want to encourage his curiosity and creativity, it's just plain hard when he dumps an entire gallon of extra-virgin olive oil on the counter (there goes $20), or blankets our dinner with powdered sugar (what do we eat now?), sprays the kitchen floor with PAM (so his brother slips so hard he almost cracks his head) and other patience-testing, madness inducing activities. Despite my best efforts I get snappy, which is slowly dampening his enthusiastic little flame.
So this week after fighting back a huge lash-out when Caleb wound up using all our eggs in one of his concoctions-which I didn't realize until I was in the middle of making dinner and my recipe CALLED for eggs- I pulled out my
binder
and approached the problem with purpose. I decided I could help him pursue his passion and "honor (his) efforts" while preserving my sanity if I got him his own ingredients. I went to the dollar store the very next day when my nanny was home and spent $10 stocking up on spices, a couple baking mix boxes, oil, his own jars of flour and sugar, etc.
I put them in a box which we called 'the Caleb Box,' and told him he could use these and only these ingredients in his baking. He totally LOVES it, and for the past week has pulled it out every single day. I can hear him humming as he mixes and stirs. He seems happier, content and focused. Some of his experiments are even quite tasty, at least his brothers like them.
But my problems aren't solved. This advice is easier said then done because now he's cooking
more
not
less
and it's like I'm inviting him to frustrate me. I feel sheepish that I still get frustrated because he pitches in when I ask him to help me clean up, he takes good care of his box, he's allowed one egg a day and he sticks to that which is very good. But. HE STILL MAKES MESSES! I still have to clean up after him because he can't do it all himself. Wiping counters, scrubbing baking dishes and bowls, vacuuming crumbs. I still feel frustrated even as I recognize this is so great for him, even as I'm happy he's happy. Is there something that I can do differently? Does anyone else struggle with this? I know the accessibility to creativity is very good (countless experts tell me this), I know my kids are happy when they do it (look at these photos for heaven's sake- he loves it!) but how do I keep a smile on
my
face when I'm slipping on the egg shells day after day after day after day....